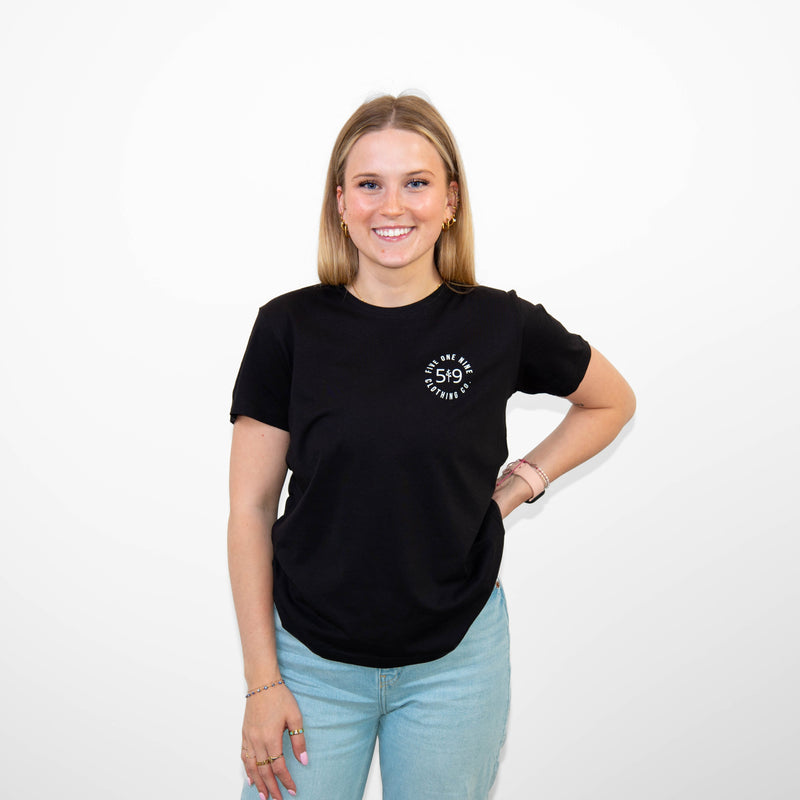 A collection that celebrates all the remarkable areas that make London great! Our new leaf wordart design beautifully captures the essence of this vibrant city. Now available in our new women's fit tees, offering a more generous and comfortable silhouette for all. Explore the updated collection and discover the perfect tee to showcase your love for London. Keep scrolling for detailed product descriptions and sizing information. Join us in celebrating the spirit of London!

Madisun is 5'5" and wears a size Medium.
Dani is 5'9" and wears a size Medium.