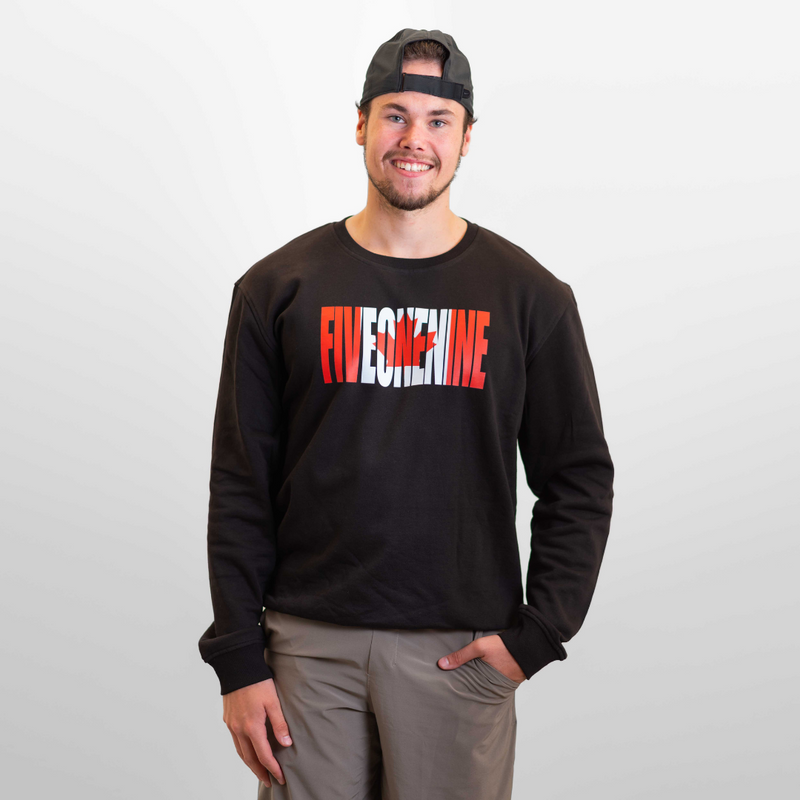 Our Canadian Flag crewneck, a stylish and patriotic choice for those who proudly embrace their Canadian heritage. Crafted with comfort in mind, this crew features the iconic "five one nine" design adorned in the vibrant colours of the Canadian flag. Whether worn on its own or layered for a versatile look, it's a perfect blend of fashion and national pride that's sure to make a statement. Embrace the spirit of Canada while enjoying the softness and durability of our quality fabric.
Taylor is 6'2" and wears a size Large.
Sara is 5'5" and wears a size Small.