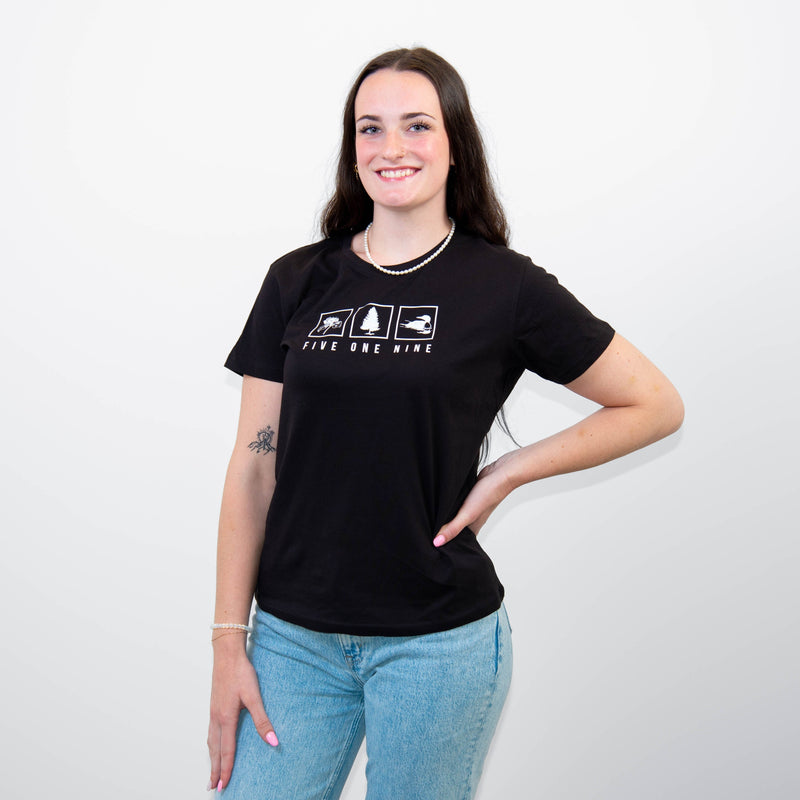 Discover the essence of Ontario with our Provincial Collection, featuring the iconic symbols of the province: the trillium, the white pine, and the loon. This collection pays tribute to Ontario's natural beauty and cultural heritage, capturing the spirit of the region. Embrace your love for Ontario and proudly display its rich heritage with the Provincial Collection from 519 Clothing Co. Experience a more generous and comfortable silhouette with our newly introduced women's fit tee, designed to enhance your comfort and style. Explore the collection further to find the perfect pieces that celebrate the uniqueness of this remarkable province.

Madisun is 5'5" and wears a size Medium.
Dani is 5'9" and wears a size Medium.